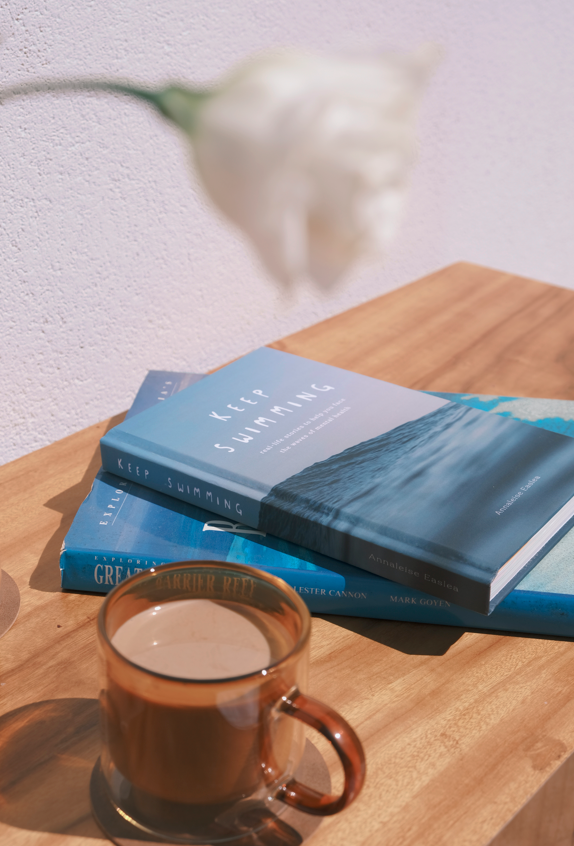 Mental health affects everyone
When you are struggling to keep your head above water, this book will be your lifebuoy.
Created as a tool for when life gets a little too much, turn to it to read real-life stories that will help you navigate the waves of mental health.
You can turn to any page to help you find the strength within and 'Keep Swimming'.
SHOP THE BOOK
Meet Annaleise
Annaleise is a veteran, author and mental health advocate. After serving six years in the Royal Australian Navy, Annaleise suffered from severe depression both during and after service.

When Annaleise left the navy at age 26, she found herself – ironically – adrift. Having been conditioned by her time in the military, she discovered that having 'finally taken your boots off … you don't get rebuilt into a civilian'. Having to find her own way back in the civilian world, she struggled for several years with her identity, had a breakdown, turned to alcohol, sought help, and left her recent marriage. She then spent the next two years rebuilding her identity and her life.

Annaleise has now taken her most trying times and turned them into Keep Swimming - born from the desire to help others.
LEARN MORE